EFECT is a private trust dedicated to finding ways in which social and rural development doesn't have to come at the cost of wildlife and wilderness. We do this in two ways -
The Uda Walawe Elephant Research Project
We monitor the Asian elephants of Uda Walawe National Park. This provides crucial information for wildlife managers to allow them to understand whether the elephant population is healthy within the confines the park, how many elephants there are, and whether that population is growing or declining. In addition, it provides a glimpse into the little-understood social lives of Asian elephants, which are rarely witnessed outside protected areas. The research project provides the raw material – data. What then?
The Uda Walawe People Project
It's not just about elephants. Conserving elephants means conserving a landscape – the entire ecosystem in which elephants live. From the tiny ants and termites underfoot, to the trees providing shade and food, to the hawks soaring in the sky. No single species is more important than the other. Finding ways for people and wildlife to live together begins with understanding. Science shouldn't just be for scientists – it's for everyone! So our goal is to make it available, and understandable.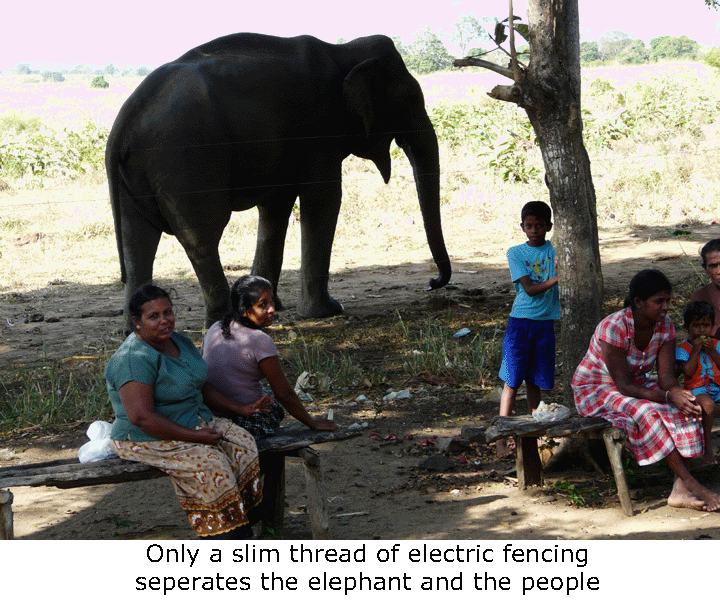 It's not enough to love the elephant. It's also not enough to simply study elephants and their habitat.
After all, loving elephants at a distance and living side-by-side with elephants are two very different expe- riences.
If we want wild elephants to remain in the wilderness for future generations to marvel at, we have to find livelihoods for people living alongside them which don't fuel conflict. How can we do this? We want to work with the people, not just the wildlife, and explore the possibilities.