Contact us if...

You want to schedule a talk in Sri Lanka or the U.S.
You are a student in Sri Lanka and want to volunteer to work with us.
You are a student from elsewhere looking for graduate research opportunities. Please READ THIS first!
You are a teacher anywhere looking for Asian elephant resources.
You have concrete ideas for collaboration in research or conservation.


Press and Photos
Elephants are intelligent animals with fascinating behavior. They are also part of a landscape. We communicate our work to audiences of different backgrounds and levels of interest.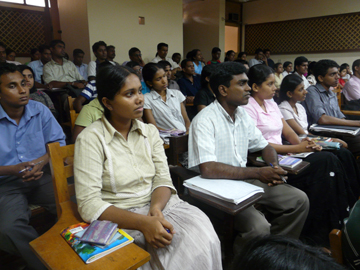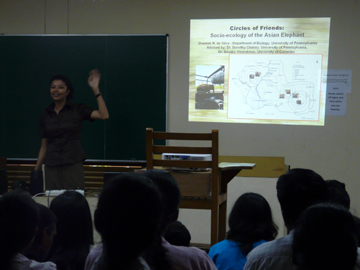 University students at the Zoological Network Society...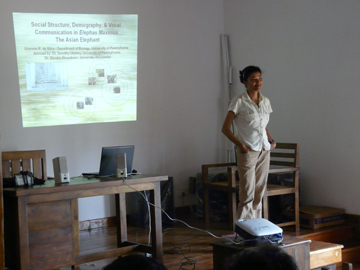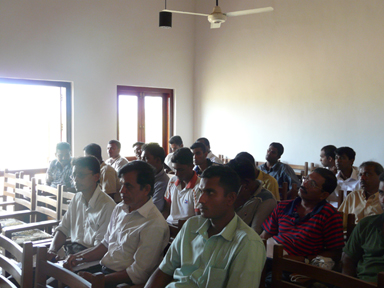 ...Staff and trackers of the Uda Walawe National Park
and Elephant Transit Home
See More Photos »
Popular press: