A ConVerSation About ConSerVation:
Pen-Pal Project...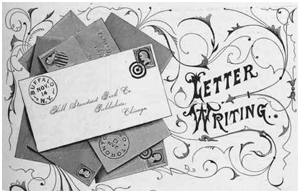 Remember the days
when people used to write letters?
By hand?
You'd fold it up carefully into an envelope, lick (yuck!) a stamp, and send it off on its way to some distant corner of the world. People used to have to wait days... weeks... months(!) for a reply to make its way over oceans, storms, winds and wars. Sometimes kids from around the world wrote letters to perfect strangers, and made lifelong friends. In this digital age, it's sometimes easy to forget that much of the world still lacks electricity, let alone computers, email, and Facebook. So we wanted to go old-school: connect rural schools in Sri Lanka with high schools in USA. We asked high school students in both countries if they'd like to be Pen Pals with one another. The answer was an overwhelming YES!!
Starting with one school at a time, we hope this will help us understand one another - despite the distances and difference, we live on a small planet. We're all connected.
We asked - What is your typical day like? What do you like to do for fun? How do you feel about nature and wildlife? And here's what they had to say:
---

Hello there! My name is Kristin Licciardello and I attend Kingsway Regional High School in Southern New Jersey. My school currently has about 1,600 students enrolled in grades 9th through 12th. However, the school is quickly becoming outgrown due to population growth. Upon hearing about this project, I immediately thought it would be a great idea to get my schools Biology Club involved. Small yet mighty, we work on keeping such a large school beautiful and enviornmently friendly, like putting up posters throughout the halls and lunchrooms to remind students to recycle or planting flowers in the parking lots and the outside of our school. After introducing the idea to our Biology Club, they thought it was a wonderful idea to help us learn about how others live and think about nature. With such a positive response from our Biology Club, I thought it would be a great idea to get my friends involved as well! Many of my friends were very excited to write to students knowing they would have their own pen-pal and are very excited to hear back!

~ Kristin Licciardello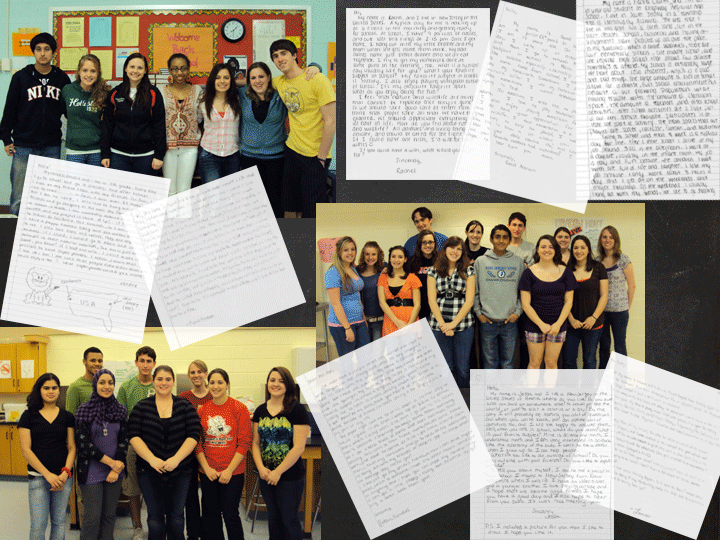 See what Kristin and her friends say »
Learn about the Sri Lankan students »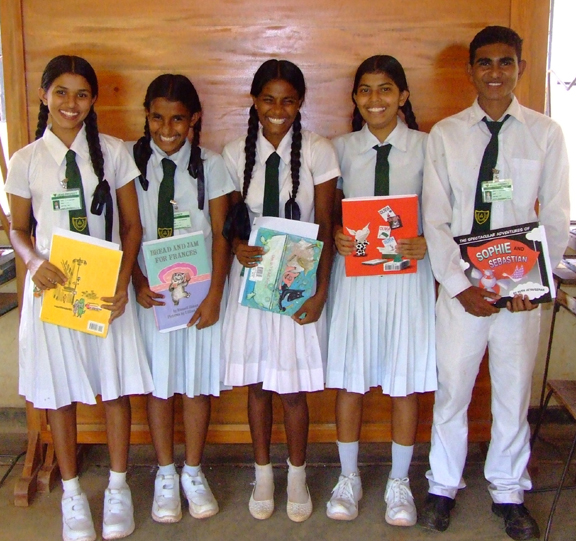 Stay tuned for replies from the other side!
Want to get involved?
Get in touch!